When it comes to sneakers, few brands can match the cultural impact and popularity of Air Jordan. Over the years, the Air Jordan line has produced numerous iconic sneakers that have become coveted by sneaker enthusiasts worldwide. One such legendary model is the Jordan 4 Thunder. In this article, we'll delve into the details of the Jordan 4 Thunder, exploring its history, design features, and why it has maintained its status as a timeless classic.
A Brief History of the Jordan 4 Thunder
The Air Jordan 4 Thunder was first introduced to the world in 2006 as part of the Air Jordan "Thunder" and "Lightning" Pack. These sneakers were inspired by Michael Jordan's dominant playing style, characterized by lightning-quick movements and explosive dunks. The Thunder colorway, featuring a black upper with vibrant yellow accents, instantly caught the attention of sneaker enthusiasts and Jordan fans alike.

Design and Features
The Jordan 4 Thunder boasts a design that seamlessly blends style and performance. Its upper is constructed from premium black nubuck, which provides a luxurious look and a durable build. The iconic mesh panels on the sides offer breathability, keeping the feet cool and comfortable during wear. The vibrant yellow accents on the lace tabs, outsole, and Jumpman logo on the heel add a striking contrast and give the sneaker its distinctive "Thunder" nickname.
One of the standout features of the Jordan 4 Thunder is its visible Air-Sole unit in the heel, which provides exceptional cushioning and impact protection. This technology enhances the sneaker's comfort and responsiveness, making it ideal for both casual wear and on-court performance. The shoe also features a supportive midsole and a rubber outsole with a modified herringbone pattern, ensuring excellent traction on various surfaces.
Timeless Appeal and Cultural Significance
Since its initial release, the Jordan 4 Thunder has garnered a dedicated following and maintained its popularity among sneaker enthusiasts. Its bold color scheme, unique design, and association with Michael Jordan's legacy have contributed to its timeless appeal. The Thunder colorway has become synonymous with the Air Jordan brand, and it continues to be highly sought after by collectors and fans alike.
The cultural significance of the Jordan 4 Thunder extends beyond the basketball court. The Air Jordan line has transcended its athletic roots and has become a symbol of style and self-expression. The Thunder colorway, with its eye-catching combination of black and yellow, represents a bold and confident aesthetic that resonates with sneaker enthusiasts across the globe.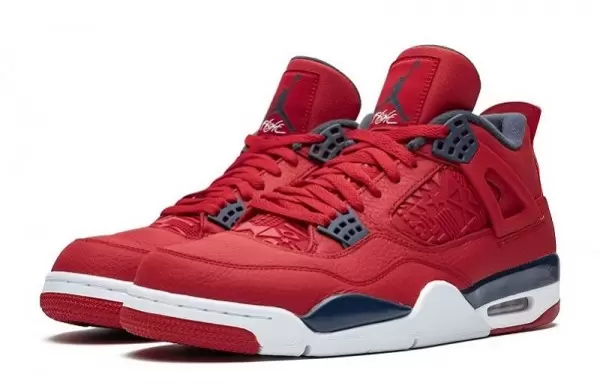 Where to Buy the Jordan 4 Thunder
If you're looking to add the Jordan 4 Thunder to your sneaker collection, there are several options available. You can check with authorized Jordan Brand retailers, both online and in-store, to see if they have the Thunder colorway in stock. Additionally, reputable sneaker resale platforms and marketplaces may have the Jordan 4 Thunder available for purchase, albeit at potentially higher prices due to their limited availability and high demand.
Summary
The Jordan 4 Thunder is a true icon in the world of sneakers. Its bold design, premium materials, and rich cultural significance have solidified its place as a must-have for sneaker enthusiasts and fans of the Air Jordan brand. Whether you're a collector or simply appreciate timeless style, the Jordan 4 Thunder is sure to make a powerful statement. With its electric color scheme and unparalleled performance, it continues to stand out as a classic sneaker that captures the essence of the Air Jordan legacy.
Remember, if you're looking to add this legendary sneaker to your collection, be sure to check with authorized retailers or trusted resellers to secure your pair of the Jordan 4 Thunder. Step into the world of Air Jordan and experience the electrifying style and timeless appeal of this iconic sneaker.