The 40th anniversary limited "Chili" AF1 official image is exposed!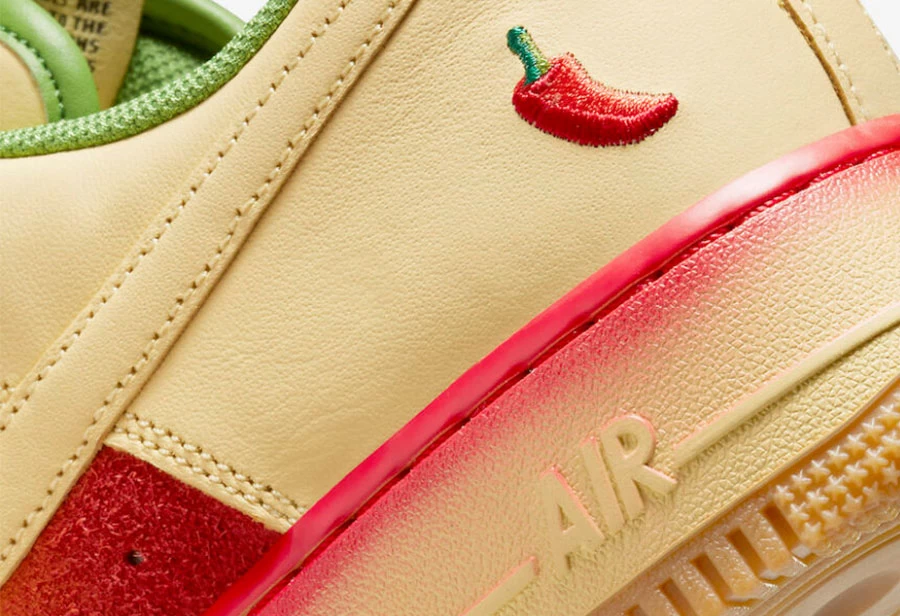 This year is the 40th anniversary of the birth of Air Force 1, and the official is really full of the strength of the new color matching.
Recently, the previously exposed Air Force 1 "Pepper" finally ushered in the release of the official image.
The color of the shoe body faithfully restores the red of the pepper skin, the yellow of the pepper seeds and the green of the pepper cloves.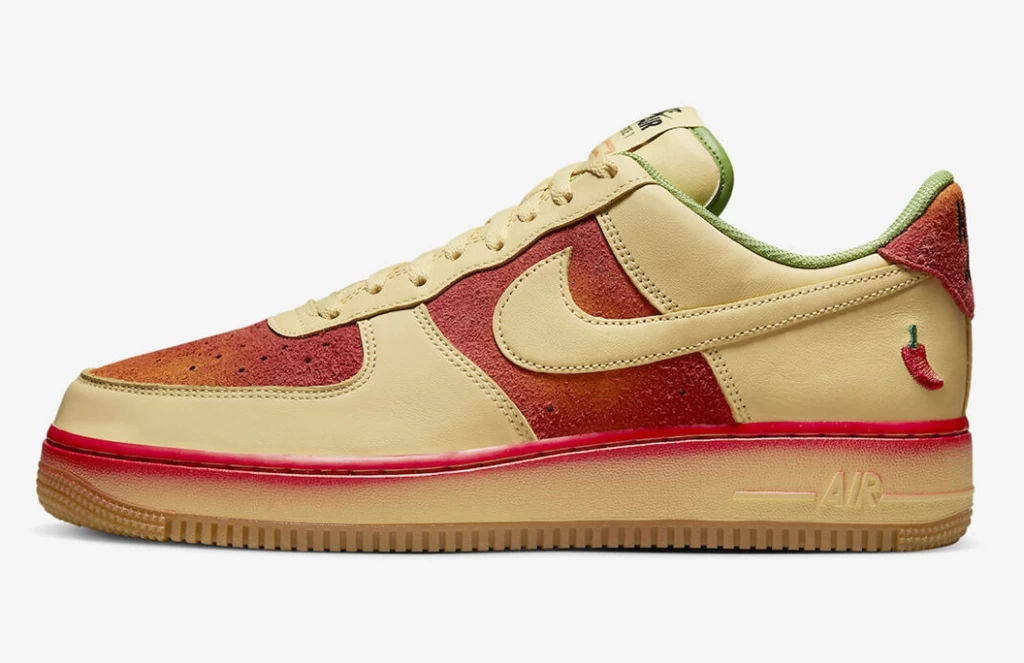 The material of the whole pair of shoes is also quite rich, with a combination of rough suede and smooth leather, which is full of layers.
The eye-catching gradient design is added to the toe cap and the middle of the shoe body, presenting the hot image very vividly.
A pepper pattern is added to the outside of the heel and the insole, echoing the color scheme.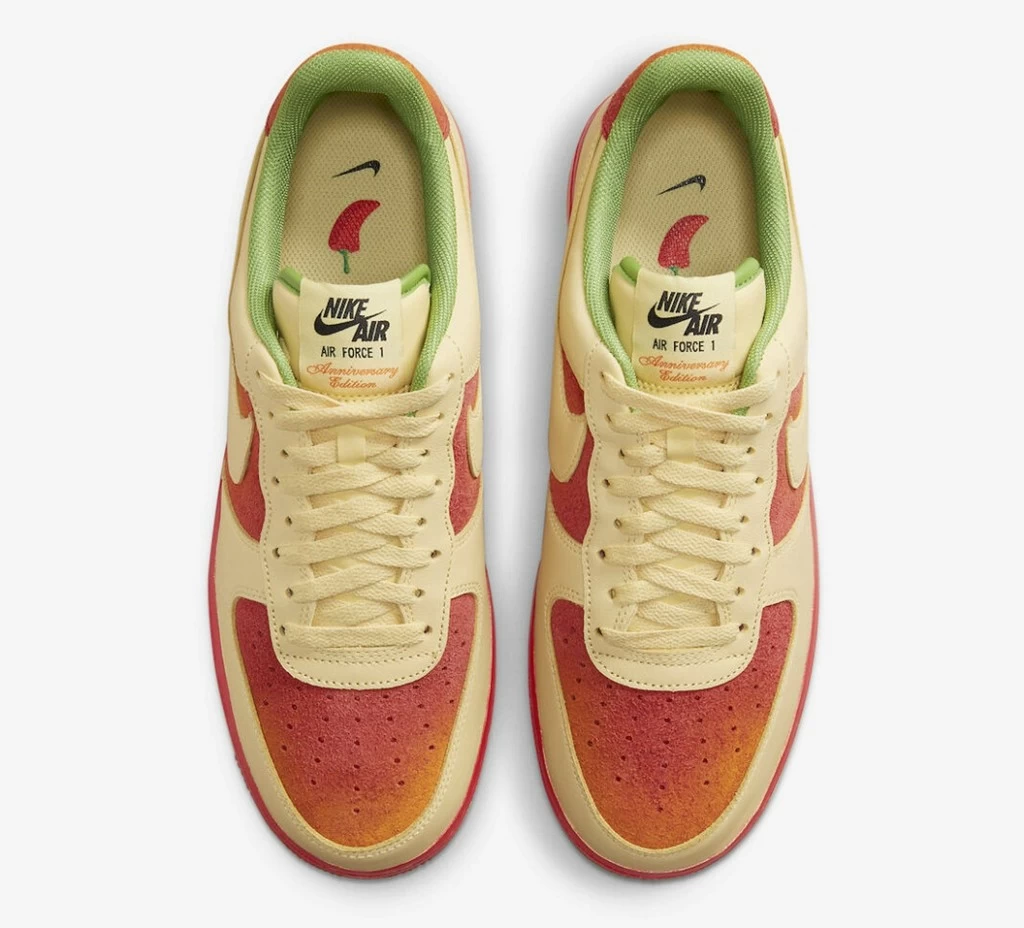 In addition, there is a flower body "Anniversary Edition" on the tongue, representing the identity of the anniversary color matching.
A unique smudge design is also added to the midsole line, which further highlights the hot and explosive visual effect of chili peppers.
It is reported that this new pair of Nike Air Force 1 Low "Chili Pepper" will debut this year.